The Zonta Club of the Coos Bay Area was chartered October 15, 1953. The charter dinner took place at the American Legion Hall. Early club fundraisers were rummage sales plus an annual salmon and ham dinner. Service projects included $1,000 scholarships for female students pursuing a nursing or teaching degree, funding for local non-profits and volunteering at local libraries and nursing home.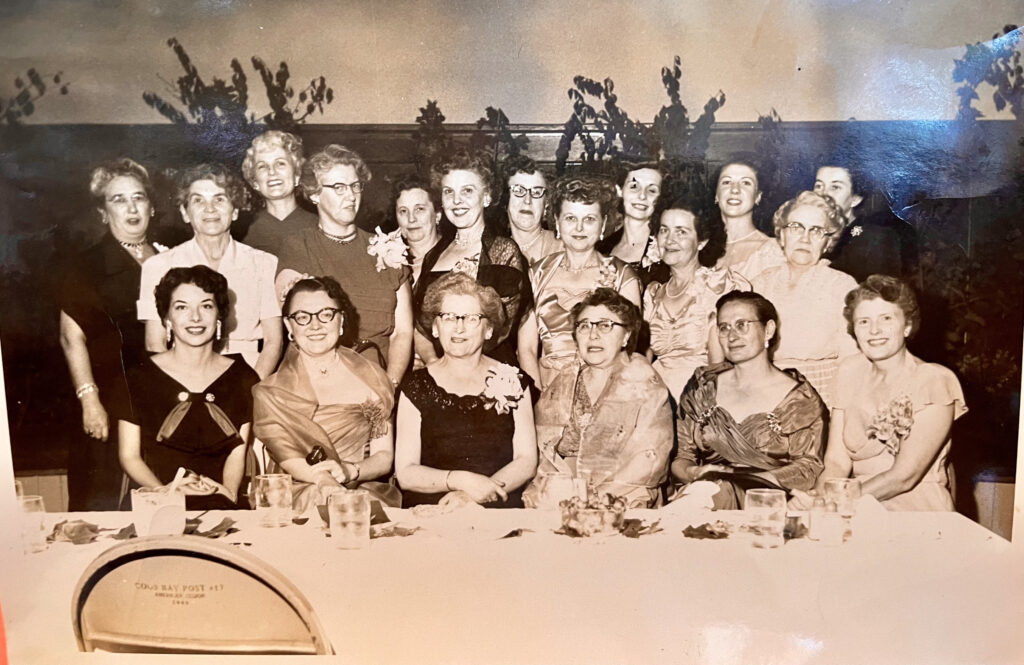 Since its chartering, the Zonta Club of the Coos Bay Area has brought together businesspeople and community members willing to volunteer their time to raise money, advocate and provide direct service to women in need. In the past 70 years the Club has raised and distributed over $1,000,000 to local and international service projects and scholarships. The club is open to women and men and serves all of Coos County. The Zonta Club of the Coos Bay Area is part of Zonta International.
Founded in 1919, Zonta International is a global organization dedicated to empowering women through service and advocacy.  There are 1,100 Zonta clubs in 63 countries. 
MISSION 
Zonta International is a leading global organization of professionals empowering women worldwide through service and advocacy.
VISION
Zonta International envisions a world in which women's rights are recognized as human rights and every woman is able to achieve her full potential.
In such a world, women have access to all resources and are represented in decision making positions on an equal basis with men.
In such a world, no woman lives in fear of violence.
Famous and Successful Zonta Celebrity Dinner Ends Post Covid
The first annual Celebrity Dinner and Dance was held at the North Bend Community Center in 1999 as a means to fund the club's service project, The Little Red Schoolhouse. The dinner moved to St. Monica's Church, SWOCC Lakeview rooms, then back to NB Community Center from 2003-2008. The dinner was catered and served to the guests by local "Celebrities", men and women chosen for their community service both paid and volunteer, thus the name, Celebrity Dinner.
Over the years a silent and live auction were added which have greatly supplemented the fun and financial success of the event. The event is very popular in part for the different and unique themes chosen each year
In 2009 the event moved to the Mill Casino where the need for Celebrity Servers ended, and was replaced by Celebrity table hosts. In 2010 the club voted to select one or more celebrities to honor each year, men and women who have worked to improve the lives of women and girls.
These honored Community Celebrities include:
2020 Judge Megan Jacquot
2019 Oregon State Senator Joanne Verger
2018 The Erbele Family: Mike, Kristi, Ashley and Amee
2017 Coos County Clerk-Retired Terri Turi
2016 Business Owner Michaela Vonderohe
2015 Coos Bay Librarian Carol Ventgen
2014 Zonta Club Life Members: Paula Bechtold, Laura Lee Blenz, Carol Clayburn, Shirley Gray-Roby, Verena Matthews, Carol Ventgen, Debbie Webb, Sheila Wilma and Freda Young
2013 Operations Manager K-DOCK Radio Mike Chavez
2012 Business owners Allan Lesdema and Heather Arzie
2011 Coos Bay Police Chief Eura Washburn
2010 Judge Paula Bechtold
This event wouldn't be possible without the previous 200+ Zonta Celebrity Servers.
THANK YOU ALL FOR YOUR CONTINUED SUPPORT!