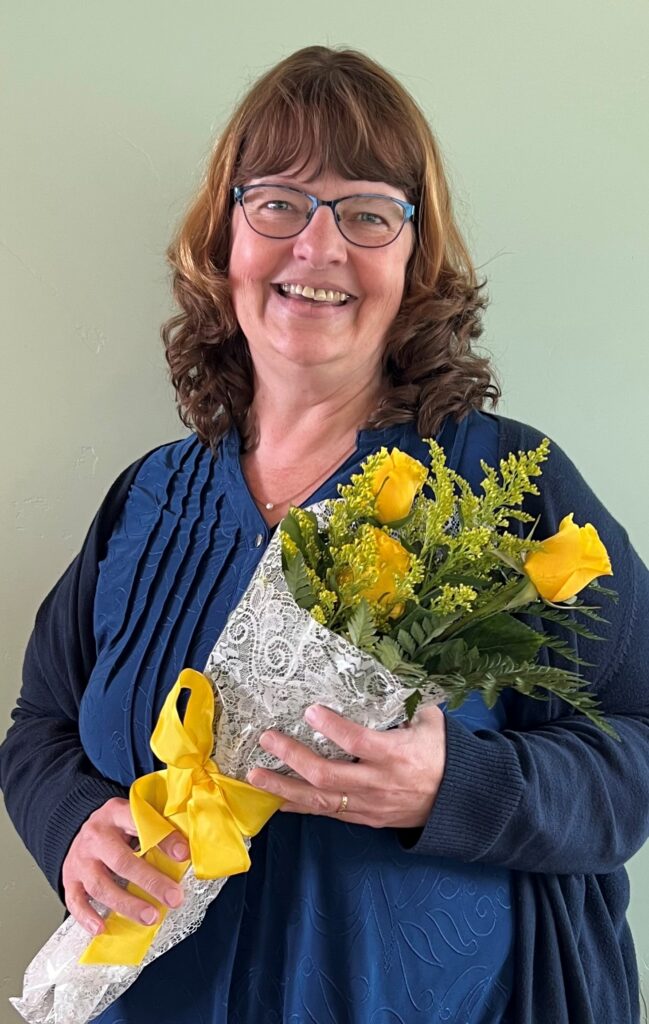 In March of 2022 the club recognized Tara Johnson, Executive Director of The Devereux Center in Coos Bay. Tara was praised for her unwavering dedication to those experiences homelessness. The Coos Bay Area Zonta Service Foundation distributed a check for $3000 to The Devereux Center which will help support the hard work that Tara and her colleagues perform every day to uplift the most vulnerable in our community.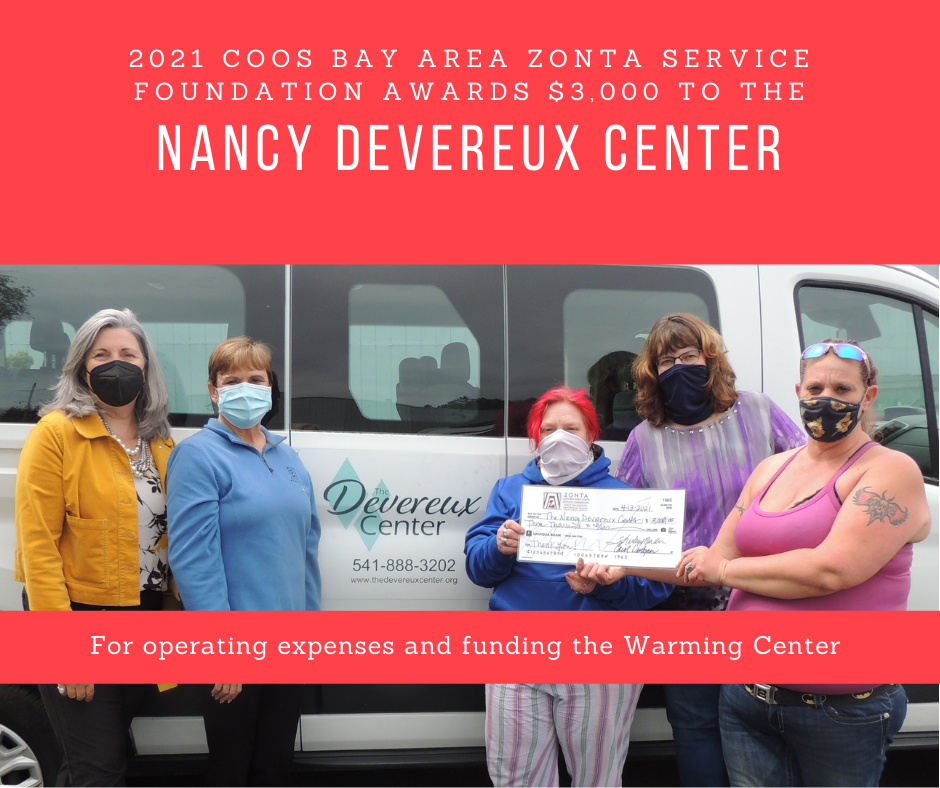 The Zonta Club awards multiple community grants each year through the Foundation. Supporting nonprofit organizations and projects that work for and encourage the purpose of our mission – to improve the legal, economic, educational, health and professional status of women and girls. 
Covid-19 has effected our ability to fundraise which has resulted in fewer community grants. If you would like to support our service foundation, please click here to donate. 
2021-2022 Grant Awards
Nancy Devereux Center                                                                            $3000

2020-2021 Grant Awards
Bay Area 1st Step                                                                                      $5000
Court Appointed Special Advocates – ORCCA                                     $2000
Coos County Friends of Public Health- Women's Health                     $5000
 Nancy Devereux Center                                                                            $3000
2019-2020 Grants Awards
American Cancer Society – HPV vaccine education                           $1000
Court Appointed Special Advocates – ORCCA                                     $5000
Coos Cares                                                                                                  $2000
Coos County Friends of Public Health- Women's Health                     $2000
Harmony United Methodist Snack Packs for kids                                  $800
North Bend School Foundation – STEM for girls                                  $2500
Safe Project – Domestic Violence Services                                           $2500
Tioga Community Health Center – books for waiting room                 $500