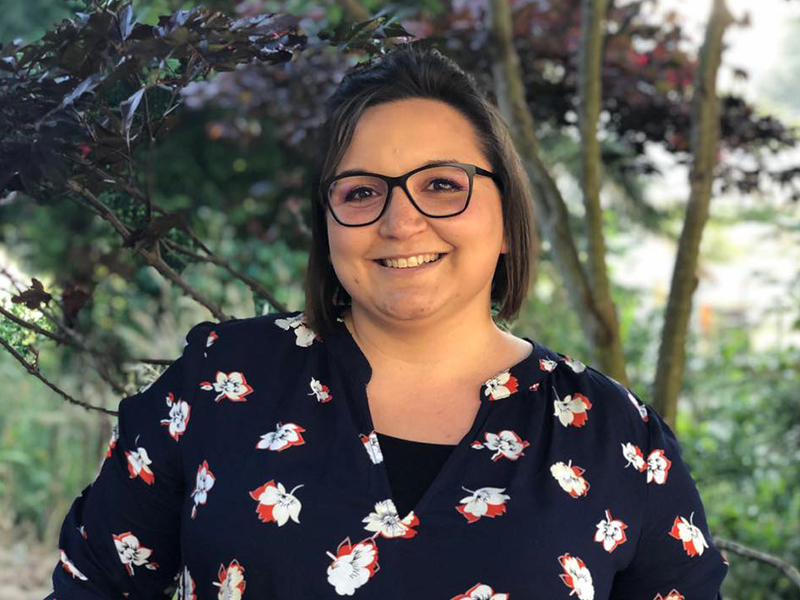 The Coos Bay Area Zonta Service foundation has named its first recipient of the Patty J. Barton Memorial Scholarship. Nikki Wright of Coos Bay received the $20-thousand dollar scholarship as well as the the $2-thousand dollar Zonta Club Memorial Scholarship that is awarded to a person who has a had a break in their college education. The scholarships were announced by the Zonta Club of the Coos Bay Area and its foundation.
Nikki is employed full time for the State Courts in Coquille and plans to pursue a Bachelor of Science degree in Criminal Justice. Her long-term goal is to remain in Coos County after she graduates in 2024 to help youth and families. She currently serves as a Judicial Assistant to Judge Megan Jacquot.
Patty Barton was a long-time member of the Zonta Club of the Coos Bay Area who had a passion for women facing challenges and choosing to improve their status through education. The club established the scholarship in her name in 2018. With donations from her husband, Jon Barton and other fundraising efforts, the club was able to grow the fund to make the first award this year. Congratulations to Nikki Wright of Coos Bay.